GLOBALGOALS warmly invites you to the next episode of the GlobalGoals Webinar Series in which we they presenting the key findings of the SDG Impact Assessment (published by Cambridge University Press in 2022). In this upcoming episode on June 29 they reveal some of the key findings of chapter three of the assessment: 'Implementation at Multiple Levels'.
Rob Raven, co-lead author of the chapter, will present whether and which steering effects the SDGs have had so far on different levels of governance, from the national to the local level, as well as on their effects on civil society and corporate actors. We then throw a closer look onto the SDGs' impacts in China: Contributing author to the chapter Yixian Sun (University of Bath) will illustrate whether and how the SDGs have transformed governance in China since their introduction in 2015.
Anne-Sophie Stevance, senior science officer at the International Science Council (ISC) will reflect on these scientific findings from her perspective as coordinator of the ISC's science-policy activities related to the SDGs.
The findings of the assessment and the insights of the webinar will feed into the work of the recently created Taskforce on the SDGs of the Earth System Governance Project where your contribution is more than welcome!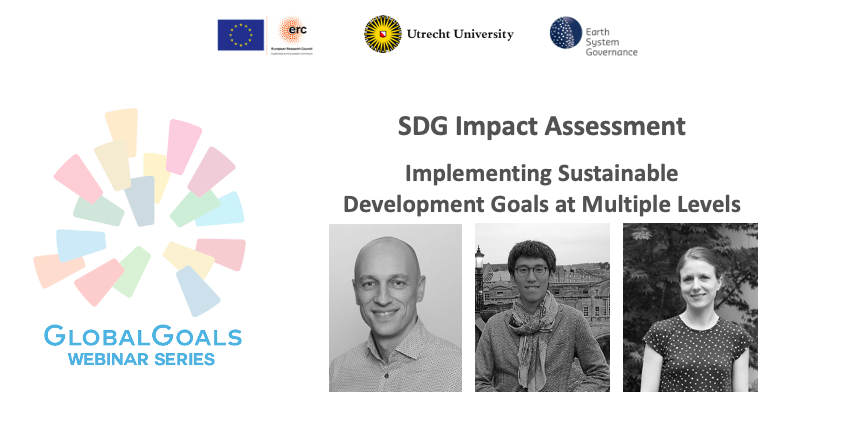 Panelists
Rob Raven, Monash University, Australia
Yixian Sun, University of Bath, United Kingdom
Anne-Sophie Stevance, International Science Council
Moderator
Thomas Hickmann, Researcher GlobalGoals Project, Utrecht University, and Co-Editor of the SDG Impact Assessment
---
Photo by Aaron Burden on Unsplash