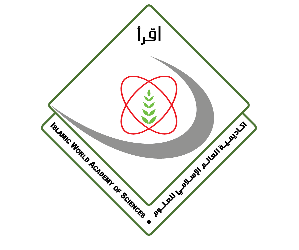 As an International organization, the Islamic World Academy of Sciences (IAS) has been, since it was launched in 1986, establishing a foot-print as an international academy of sciences that serves the 57 member countries of the Organization of Islamic Cooperation (OIC) as well as OIC communities and scientists and technologists worldwide.
As well as being a science advisory body of the OIC, the IAS combines three other different functions. Firstly, it is a learned society that promotes the values of modern science, honors high achievement and disseminates scientific breakthroughs through meetings and publications. Secondly, it is a forum where science and scientific issues are debated. The IAS also leads the scientific community of the OIC in its relations with societies, governments and academies of sciences worldwide. Thirdly, it is an academic repository of the history of science – particularly in the context of the Islamic civilisation – as many of its Fellows and associates are noted experts in this field.
It is moreover a facilitating agency that supports the best OIC individuals to undertake imaginative and far-reaching research. In short, the IAS has been designated by many as the voice of science and technology in the Islamic world.
---